For the 6th annual 12 Wods of Christmas we are putting on this event as a fun community event!

No judges, just fun with amazing people and hard workouts! The 12 Wods of Christmas is an amaizing team event, wherein the four team members work to complete 12 classic benchmark workouts, The workouts are broken up into three Rounds, with each Round containing four workouts.

Round 1: Helen, Fran, Nancy, Jackie

Round 2: DT, Grace, Angie, Diane

Round 3: Karen, Nasty Girls, Isabel, Elizabeth

*RX Division:
For the Rx Division any combination of four athletes will work, with only two athletes working to complete one named workout at a time. All workouts must be done Rx'd (to the perscribed weights and movement standards). To complete the workouts, two athletes begin by taking turns until they complete "Helen". Immediately after the first two athletes complete "Helen", any two athletes work to complete "Fran"; this repeats for "Nancy" & "Jackie".

Each person competes in two workouts every round. You must strategize for each round which two workouts will be best for each individual athlete. Over three Rounds each individual will work to complete 6 total workouts. You may mix and match athletes however you wish between the workouts, you do not need to stick with the same pairs of people.

Fun Division:

In the fun division all four athletes may work together to complete all of the workouts, with only one athlete working at a time, and teams can scale the workouts as they wish. For Instance, Pull-ups may be subbed out for Kettlebell Swings or Burpees.

*If you want to make it more challenging, stick to the RX rule of only two athletes per workout. For Fun Division you can choose to "up-scale" to Rx weights and movement standards.

For Entry Fee we are asking each team to bring a donation for a charity (See Below) and a small entry fee to cover expenses ($60/team). Entry Fee go up to $80 for Late Registration.

All Event information (Updates, Heat Times, etc.) will be posted to the facebook page: www.facebook.com/12.Wods.Of.Christmas

*No Refunds . You can sell your team spot, just email me the details of the purchaser.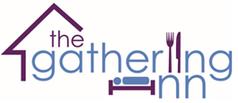 We need your help! We are partnering with The Gathering Inn:

"Our mission: To provide homeless men, women, and families with the dignity and support they need to become active members of our community."

To give back this holiday season lets all bring what we can to aid those in need of help!

Please bring one or more of these items unwrapped:

• Healthy Foods (That Can Be Stored Dry): Nut Bars, Granola Bars, etc.
• Men's/Women's socks/underwear
• Warm clothing (Ponchos, Hats, Gloves, etc.)
• Disposable Raizors, Travel Soaps, Shampoos, Cough Drops, Non-Drowsy Cold Medicine
• Non-perishable snacks (granola bars, fruit snacks, etc.)

These may not be the most glamorous of gifts BUT they are so very needed!
The Kal Johal Real Estate Team is a great solution for finding your next home! We are the number one real estate team in the area! If you or someone that you know is interested in buying, selling, or investing in real estate in Arbuckle, Biggs, Browns Valley, Brownsville, Colusa, Dobbins, Gridley, Live Oak, Loma Rica, Marysville, Maxwell, Olivehurst, Oregon House, Oroville, Plumas Lake, Smartsville, Sutter, Wheatland, Williams, Yuba City, or if you would like to schedule an appointment with our in-house lender, contact The Kal Johal Real Estate Team! 530-298-7456
DATE AND TIME
Sat, December 8, 2018
9:00 AM – 2:30 PM PST

LOCATION
CrossFit Roseville
8413 Washington Blvd #120
Roseville, CA 9567